Are you noticing that those blueberries, the daily cups of tea or coffee, maybe some red wine, have been catching up to your teeth and dulling your smile? At Opal 21 we can make your teeth ½ shade or up to 3 shades whiter with our teeth whitening treatments.

Smile RX is a 20 Minute cosmetic teeth-whitening system, self-administered at our spa. Our staff receives full training in the Smile RX process and will guide you through each easy step and answer your questions. Our patented cool blue LED light technology activates our gel formulation, which results in whitening your teeth faster, deeper and keeps them their whitest longer. This has revolutionized cosmetic tooth whitening, in a manner that is safe, effective and pain free. Our proprietary Whitening gel formula is made by 100% all natural ingredients and is safe for tooth enamel.
Guaranteed results at a fraction of the cost
Save a bundle compared to other in-office dental whitening systems. Smile RX offers a fraction of the time and cost of custom moulded take- home dental trays treatments, making it simple and convenient. It's also easier because you do not have to worry about messy strips that fall off and produce uneven whitening results. Our treatment is more effective and longer lasting than drug store strip and take-home tray treatments.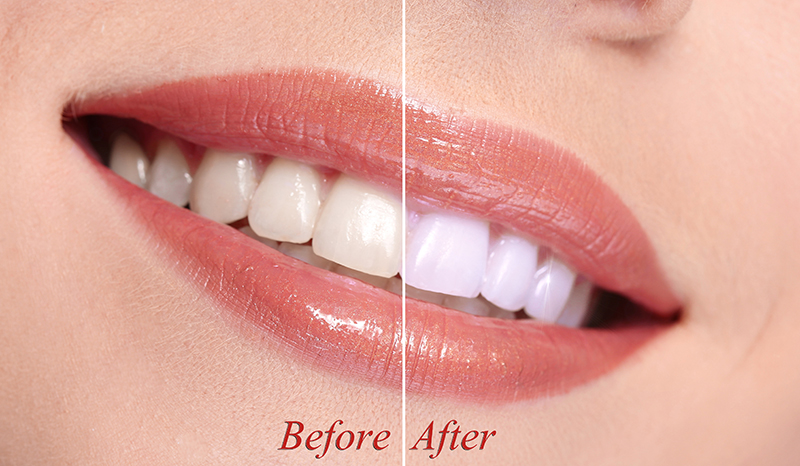 *actual results may vary from person to person
Suitable for sensitive teeth
Smile RX is the # 1 choice for anyone with Tooth Sensitivity. This is a whitening system for people that experience sensitivity from other in-office dental whitening treatments, take home dental trays, or over-the counter whitening systems.
Anyone over the age of 14 can whiten their teeth. Parental consent is required for persons under the age of 18. Individuals with gum disease or other oral problems should contact their Dentist or Doctor prior to whitening. The use of some antibiotics and other drugs can cause tetracycline stains that may not be removed.
Smile RX is safe for Crowns, Caps and Veneers, and stains will be removed during whitening, returning to their original colour.
*Prices are subject to change without notice. Please validate the price at time of appointment.